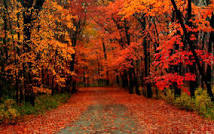 BiblioTech: Book a Librarian Appointment - This event has already occurred
Upcoming Dates:
Tuesday, May 23, 2023 10:00 am - 11:00 am
Wednesday, May 24, 2023 10:00 am - 11:00 am
Thursday, May 25, 2023 6:00 pm - 7:00 pm
Friday, May 26, 2023 10:00 am - 11:00 am
Tuesday, May 30, 2023 10:00 am - 11:00 am
Event details:
Need technology assistance? We can help!
These 1 hour sessions are designed to assist with software support dealing primarily with library specific applications or databases. They are not designed to repair hardware problems or replace manufacturer's/provider's support.
Sessions are limited to four one-hour sessions per month at the Main Public Library location.
Popular topics include, but are not limited to:
Help accessing our digital collection and online resources.
Help downloading library applications.
Setting up and using social media accounts.
Setting up and managing an email account.
Title
Date: Date
Location: Location
Category: Category