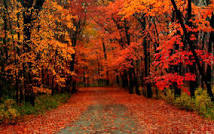 Climate Justice Book Club: Generation Dread - This event has already occurred
Event details:
The Climate Justice Book Club is a bi-monthly forum to come together to discuss books and ideas exploring climate justice and climate solutions. Meet new friends, read new books, and enjoy a lively conversation about environmental and social sustainability topics in a safe and welcoming environment hosted by the Coalition for a Liveable Sudbury and the Greater Sudbury Public Library.
Meeting Details:
The meeting will take place on Zoom (links and passwords will be emailed on the day of the discussion to those who register).
This month's title: Generation Dread by Britt Wray
Notes:
To request a copy to read in time for discussion, please email Rebecca McArthur at rebecca.mcarthur@greatersudbury.ca .
A limited number of copies of this month's title are available on a first come, first served basis.
Early requests are recommended; requests sent less than a week prior to meeting may not be possible to fulfill.
Books are stored and sent from the Main Library for pick up at any library location; delivery times may vary.
You will be notified when your copy is ready to be picked up.
When you are done with your copy, please return it to your nearest library so that we can make it available to other group members that may be waiting for one.
Additional Climate Justice activites:
Questions?
For questions about library book clubs and lending information, contact Rebecca McArthur.
Title
Date: Date
Location: Location
Category: Category